ATCO Achieves Double Hydrogen Milestone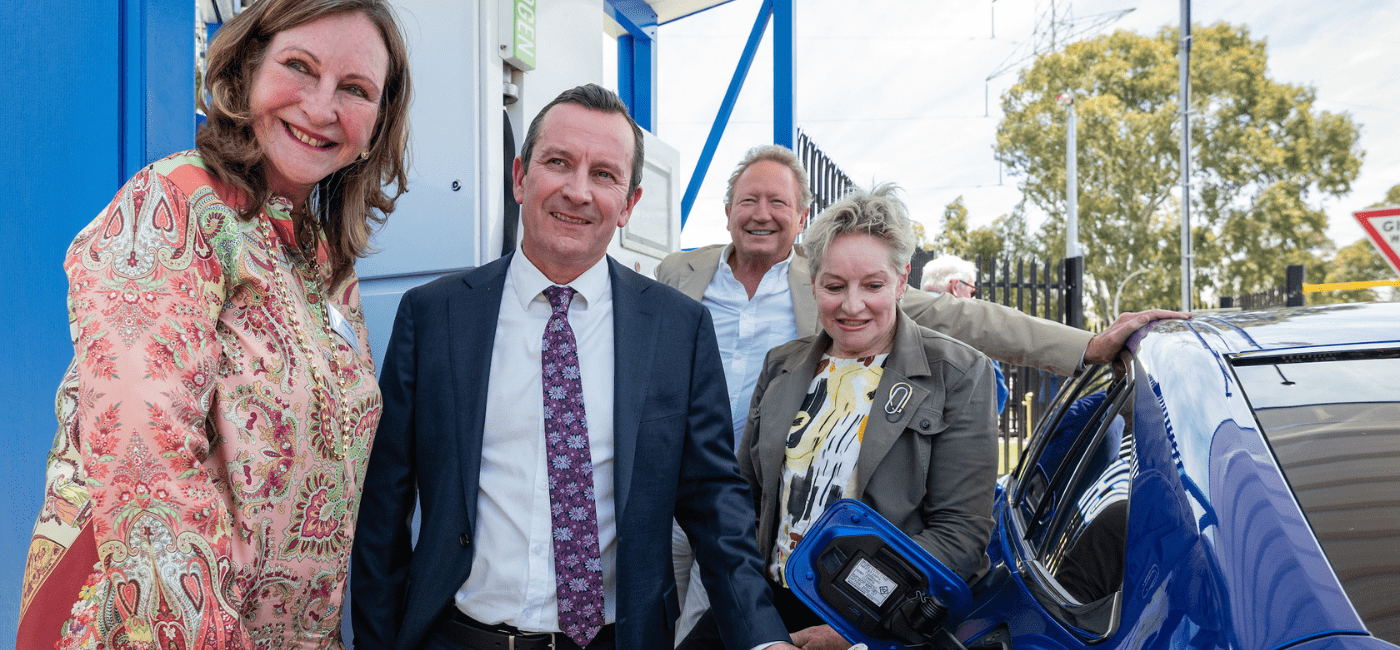 ATCO Australia today announced the successful commissioning of two significant hydrogen projects in Western Australia; blending hydrogen into the natural gas network and a hydrogen refuelling station. Both projects contribute to the Western Australian Government's Renewable Hydrogen Strategy and Roadmap which sets out strategic areas of focus for the development of the hydrogen industry.
"ATCO is committed to exploring lower carbon energy solutions and we are incredibly proud that today we have successfully blended a small percentage of renewable hydrogen into the gas network from our Clean Energy Innovation Hub at Jandakot," said ATCO Australia Country Chair Patrick Creaghan.
"The largest in its kind in Australia, at around 2700 homes, the blending project will see renewable hydrogen blended into discrete sections of the WA gas distribution network within Glen Iris, Treeby and Calleya Estates within the City of Cockburn.
"This milestone marks an important step in the WA's energy transition journey and growing the potential for hydrogen use as part of the home energy mix."
WA Premier Mark McGowan said that the milestone achieved by ATCO projects are not just great news for the company, it is great news for WA.
"Hydrogen is the fuel of the future, and my Government is positioning Western Australia at the front of the hydrogen race, driving local jobs and helping to diversify the economy."
"We appreciate the support of the Western Australian government for both projects which have been recipients of funding from the government's Renewable Hydrogen Fund. This support is crucial as we work together to grow a thriving renewable hydrogen industry here in the state," said Mr Creaghan.
Since hydrogen only emits heat and water vapour when burned, the blending of hydrogen with natural gas reduces the usual carbon emissions associated with home heating. With increasing blend rates, collective reductions are expected to be significant, particularly as ATCO progresses towards offering zero emission pure hydrogen to customers.
Hydrogen Refuelling Underway
ATCO, in partnership with Fortescue Future Industries (FFI), has constructed WA's first Hydrogen Refuelling Station (HRS) that will be utilised regularly by a fleet of 16 Toyota Mirais. The HRS, located at ATCO's Jandakot depot, will use the renewable hydrogen generated by the Clean Energy Innovation Hub.
"We are very excited to see the Hydrogen Refuelling Station commissioned and ready to fuel the next generation of zero emission transport on our roads," said Mr Creaghan
"The project will serve as a showcase for hydrogen mobility, and will be the first of its kind in the State."
The HRS will provide ATCO, FFI and agreed third parties with the opportunity to refuel vehicles capable of using hydrogen as the primary fuel source.
Minister Alannah MacTiernan said that the Government's 2022 goals were to help kickstart a renewable hydrogen industry in WA - and build important skills and knowledge for future growth.
"Through the ATCO Hydrogen Refuelling Station, we have met our goal of having an operational renewable hydrogen refuelling station in WA by 2022."
"Our goals going forward will change as we fast track our capacity to become a hydrogen world player."
Mr Creaghan spoke further on his hopes for the future of the hydrogen industry in Western Australia. "With the launch today of both the Hydrogen Blending project and the Hydrogen Refuelling Station, I can't help but be excited about what the future holds for hydrogen in Western Australia. As a State, we have a strong foundation to further build a renewable hydrogen economy, and the opportunity to become world leaders in this industry as we transition to a net zero future."
ATCO transitions globally to a net zero future
ATCO is actively developing several hydrogen projects globally, in addition to those in Australia, including production, blending and refuelling facilities to drive down emissions and help advance the transition to a renewable, net zero future.
Having relocated its head of Global Renewables to Australia early in 2022, ATCO is actively transitioning its portfolio to meet the needs of a new energy future. Investing in innovative technology and developing a suite of energy solutions, ATCO provides its customers with choice when selecting the best energy solution to suit their needs. ATCO's drive to provide lower carbon solutions begins now in order to achieve its commitment net-zero GHG emissions by 2050.