ATCO celebrates opening of Bathurst office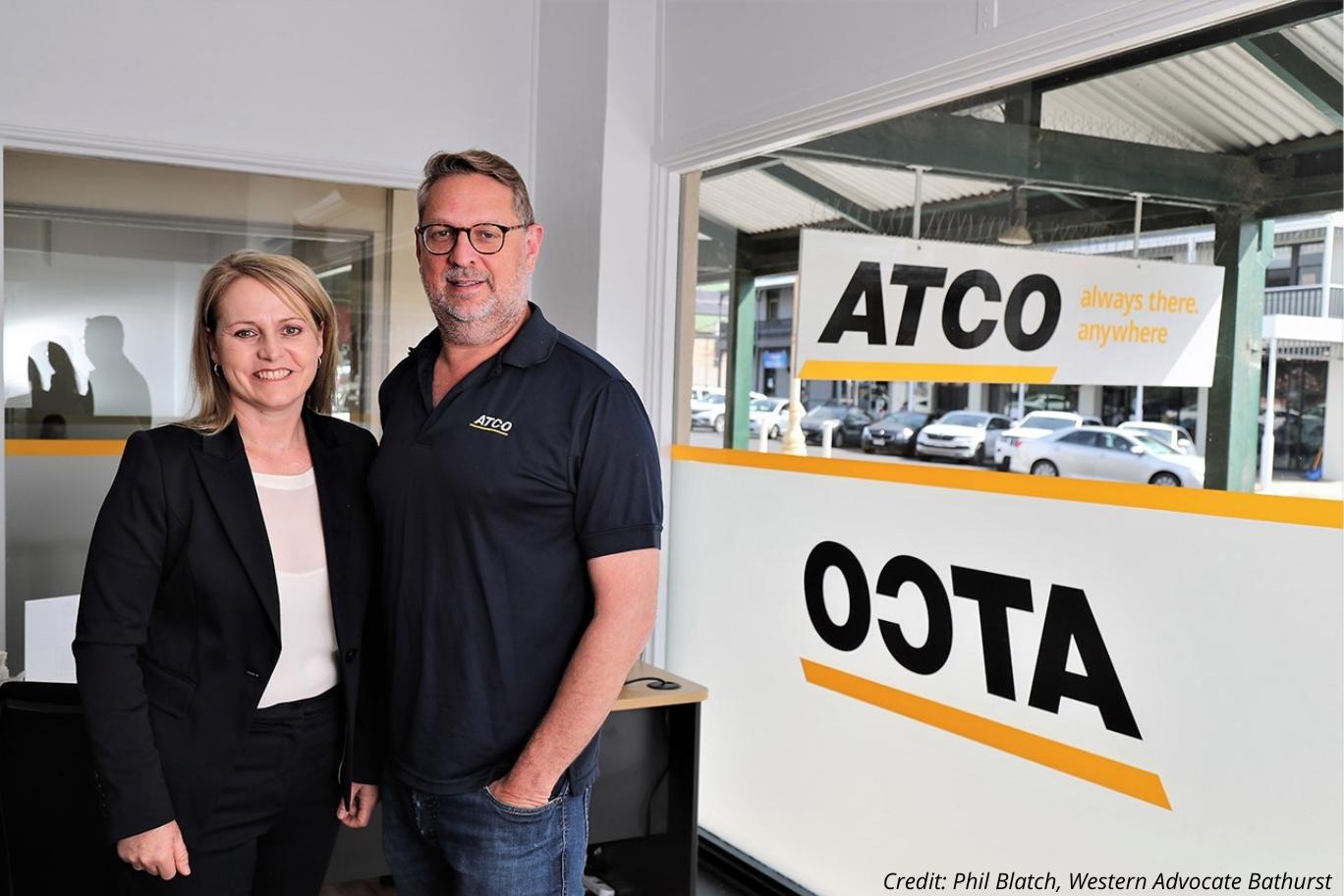 This week ATCO Australia is celebrating the opening of its office in Bathurst, New South Wales. Located in the heart of the Bathurst township on Keppel St, the new office will house members of ATCO's team as they continue work on the Central West Pumped Hydro (CWPH) Project.
The Central West Pumped Hydro Project is in the assessment and development stage, and will be located at Yetholme, on Wiradjuri country, between Bathurst and Lithgow. When complete, the Project will store energy during periods of surplus electricity generation and generate energy during periods of high demand using the stored energy under a daily cycle regime. 
This process will generate sufficient energy to power over 153,000 homes, providing some 200 jobs during construction and 30 jobs on an ongoing basis. Central West Pumped Hydro Project is an ATCO Australia project and is being progressed together with development partner Altura Group.
Kimbalee Clews, ATCO's Communication and Engagement Manager for the region, shared the office opening was an exciting step in the project.

"ATCO has been on the ground with the community for almost a year now and  I am thrilled with the new office. It's really important that were visible and accessible to the community and a physical space in town is really important to encourage questions and conversation," said Kimbalee.
Ben Bolot, ATCO Executive General Manager Business Development noted the opening was not only exciting for ATCO, but the wider region;

"The Central West Pumped Hydro Project will provide the grid stability needed for other renewable energy projects around the state to flourish. In addition to short and long-term economic benefits, it will also be a key component in the New South Wales Government's ambitious emission reduction goals."
The office opening symbolises ATCO's ongoing investment in the region, with local tradespersons renovating the building and ATCO's staff thrilled to be next door to their favourite cafe, The Hub.
Use the following link to learn more about the Central West Pumped Hydro Project.