Committed to our communities
We know that when communities thrive, everyone benefits, which is why we are committed to supporting and empowering individuals, groups and organisations where we live, work and operate. By partnering with a large range of community organisations, participating in and sponsoring community events and activities, we believe we can help create a long-lasting positive impact. ATCO is committed to supporting projects and initiatives that foster Healthy, Sustainable and Prosperous communities.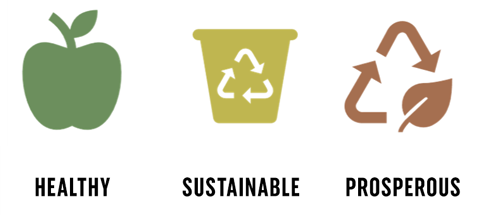 If you have any questions or would like any further information relating to ATCO's Community Programs, please contact the ATCO Community Team via email through
Community.Australia@ATCO.com
ATCO Communities Fund 2024
Since 2018, our annual ATCO Communities Fund allows eligible community groups and not for profit organisations to apply for sponsorships of up to $10,000 to assist with local community projects and initiatives that align with ATCO's focus on Healthy, Sustainable and Prosperous Communities.
Applications for our 2024 Community Fund have now opened.
Please go to ATCO.SmartyGrants.com.au to apply or click on the link below
Watch a movie... on us!
Our Equipment Loaner Program empowers community groups to raise money. 
Your community is our community.
ATCO Community Programs
The Blue Flame Kitchen

The ATCO Gas Blue Flame Kitchen Schools Program is an engaging and interactive program designed for students in years five and six. The free school excursion opportunity provides students with a range of hands on and real world learning opportunities in our purpose-built demonstration kitchen, which includes familiar gas appliances like a stove, conventional oven and pizza oven, as well as an alfresco edible garden.
ATCO Equipment Loaner Prog​ram
ATCO supports the community by offering a variety of special event equipment free-of-charge for community event organisers. By using our loaner equipment, ATCO seeks to help event organisers reduce their rental costs with equipment that supports a successful event. 

The donation of "equipment in-kind" can be made in lieu of, or in combination with, a cash sponsorship or as part of an employee volunteer effort.
ENVIRONMENTAL STEWARDSHIP
Learn how ATCO is dedicated to sustainability and a long term commitment to environmental stewardship.