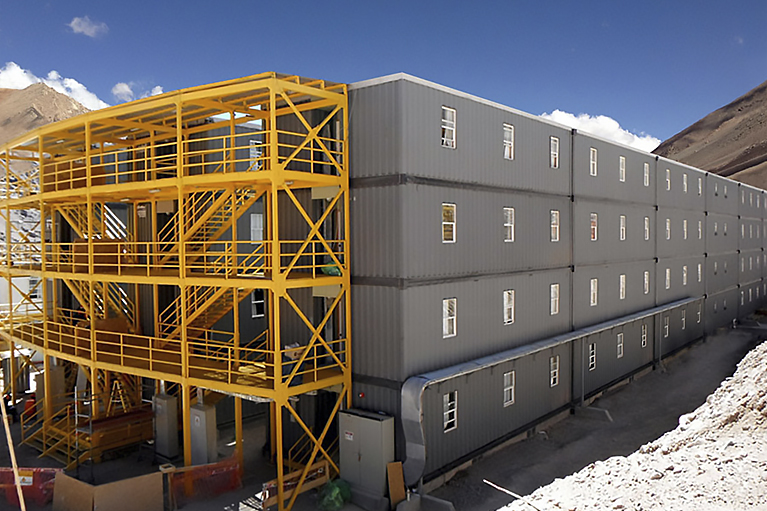 Blessed with abundant natural resources, a stable economy and an enterprising workforce, yet in need of modern housing, energy and water infrastructure, Chile is perfectly suited to the comprehensive and integrated solutions our company can provide.
We re-entered this diverse and vibrant region in 2016 through a 50/50 partnership in ATCO Sabinco S.A. Headquartered in Santiago, Chile, Sabinco's fleet of nearly 2,500 space rental and workforce housing units accounts for approximately 10 per cent of the Chilean market.
To further grow our capabilities in this important South American market, we designed and constructed a new manufacturing facility through our partnership with Ultramar. The facility, fully operational since 2018, is approximately 100,000 sq. ft and has the capacity to rapidly produce approximately eight modular units per day.
This is a market where businesses are looking for partners to deliver cost-efficiency, flexibility and thoughtful management of social and environmental impacts—all core focus areas for ATCO.
From these foundations, we can begin to introduce the full breadth of our integrated expertise – a combination of energy, water and infrastructure products and services.