Celebrating Indigenous Peoples, Culture and Communities: Dustin
Building respectful and mutually beneficial relationships with Indigenous communities has long defined how we do business. Whether we are working together to develop world-class infrastructure such as Alberta Powerline, or supporting First Nation, Inuit and Métis students across Canada through our Indigenous Education Program, we are committed to understanding their unique perspectives. 
In June, we joined people across Canada in celebrating National Indigenous History Month. This was a recognition of the historic contributions of Indigenous Peoples to the development of Canada, as well as the strength of present-day Indigenous communities and their promise for the future. 
In celebration of National Indigenous History Month, we are proud to spotlight some of our Indigenous employees, share their stories and learn about the importance of allyship and Indigenous history in Canada. 

Here's what Dustin—Advisor, Indigenous Relations, Education & Community Investment, Calgary, had to say: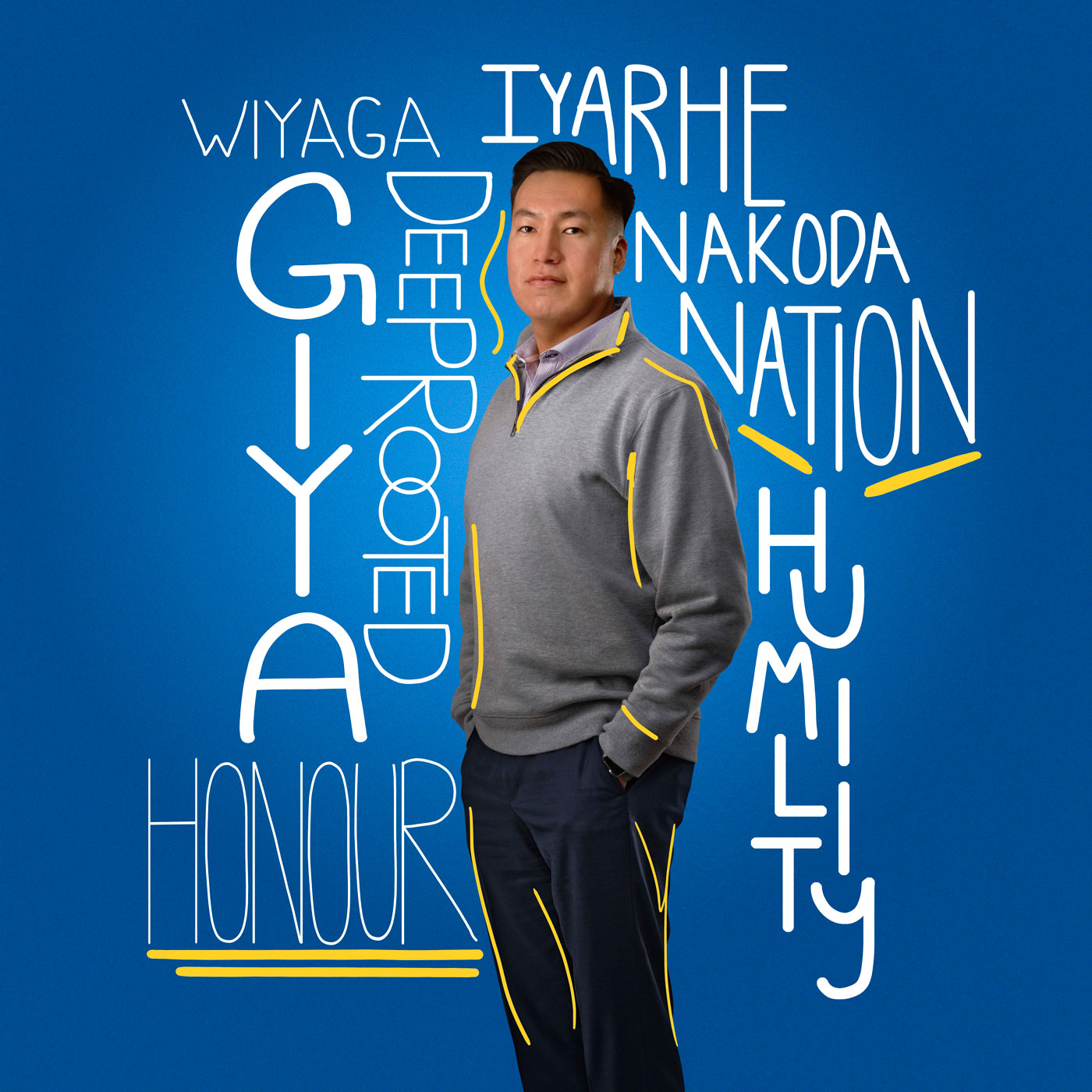 Can you tell us a bit about you and your work? 

I work as an Advisor for the Corporate Indigenous Relations team. I support our team with initiatives ranging from education and community investment to business development. We work with various Indigenous communities both in Canada and internationally.
My work is fulfilling in that I get to build relationships with Indigenous communities and provide beneficial opportunities to Indigenous Peoples. 
What do most Canadians not know, or not understand, about First Nations, Inuit and Métis in Canada? 
That we are more than one nation. It is important to know about traditional territories which overlap, assimilative policies that are still in place today, residential schools and intergenerational trauma, Treaty and Aboriginal rights as well as the history with the British Crown. 
Why is it important for ATCO to recognize and celebrate National Indigenous History Month and National Indigenous Peoples Day? 

It is important for ATCO to recognize NIHM and NIPD because together we can continue our journey of learning and building better relationships with Indigenous communities. We can strive to become industry leaders in Indigenous engagement. 
What does National Indigenous History Month mean to you? 

It provides an opportunity for Canadians to learn about Indigenous Peoples. Understanding Indigenous People won't take a session, a day, or even a month. But it is a continuous journey of learning and repairing relationships and gaining a better understanding of history and culture. 
Who are you most inspired by, and what about your culture makes you proud? 
I'm inspired by my family. The fact that we are still here today as a distinct nation. I respect our ancestors for sustaining our language and traditional ways. It is now on the future generations to continue uplifting our culture.

Why is it important to learn about Indigenous History in Canada? 
The history of Indigenous People is much older than Canada itself. Rather, Canada is part of the history of Indigenous People on Turtle Island. Understanding the history helps repair relationships with Indigenous Peoples. With education and awareness, I hope all Canadians will learn to throw away those stereotypes of Indigenous Peoples and have a new understanding and approach to relationships with respect and care.




This can be a sensitive and difficult time. It is important to be gentle with yourself and others especially when speaking about the intergenerational trauma Indigenous Peoples continue to experience today. If you or someone you know needs support after reading or discussing this content, please contact the Indian Residential School Survivors Society 24/7 Crisis Line at 1-866-925-4419 or toll free at 1 (800) 721-0066