Celebrating Indigenous Peoples, Culture and Communities: Michelle
Building respectful and mutually beneficial relationships with Indigenous communities has long defined how we do business. Whether we are working together to develop world-class infrastructure such as Alberta Powerline, or supporting First Nation, Inuit and Métis students across Canada through our Indigenous Education Program, we are committed to understanding their unique perspectives.
In June, we joined people across Canada in celebrating National Indigenous History Month. This was a recognition of the historic contributions of Indigenous Peoples to the development of Canada, as well as the strength of present-day Indigenous communities and their promise for the future.
In celebration of National Indigenous History Month, we are proud to spotlight some of our Indigenous employees, share their stories and learn about the importance of allyship and Indigenous history in Canada.

Here's what Michelle—Executive Assistant, Electricity, Yukon, had to say: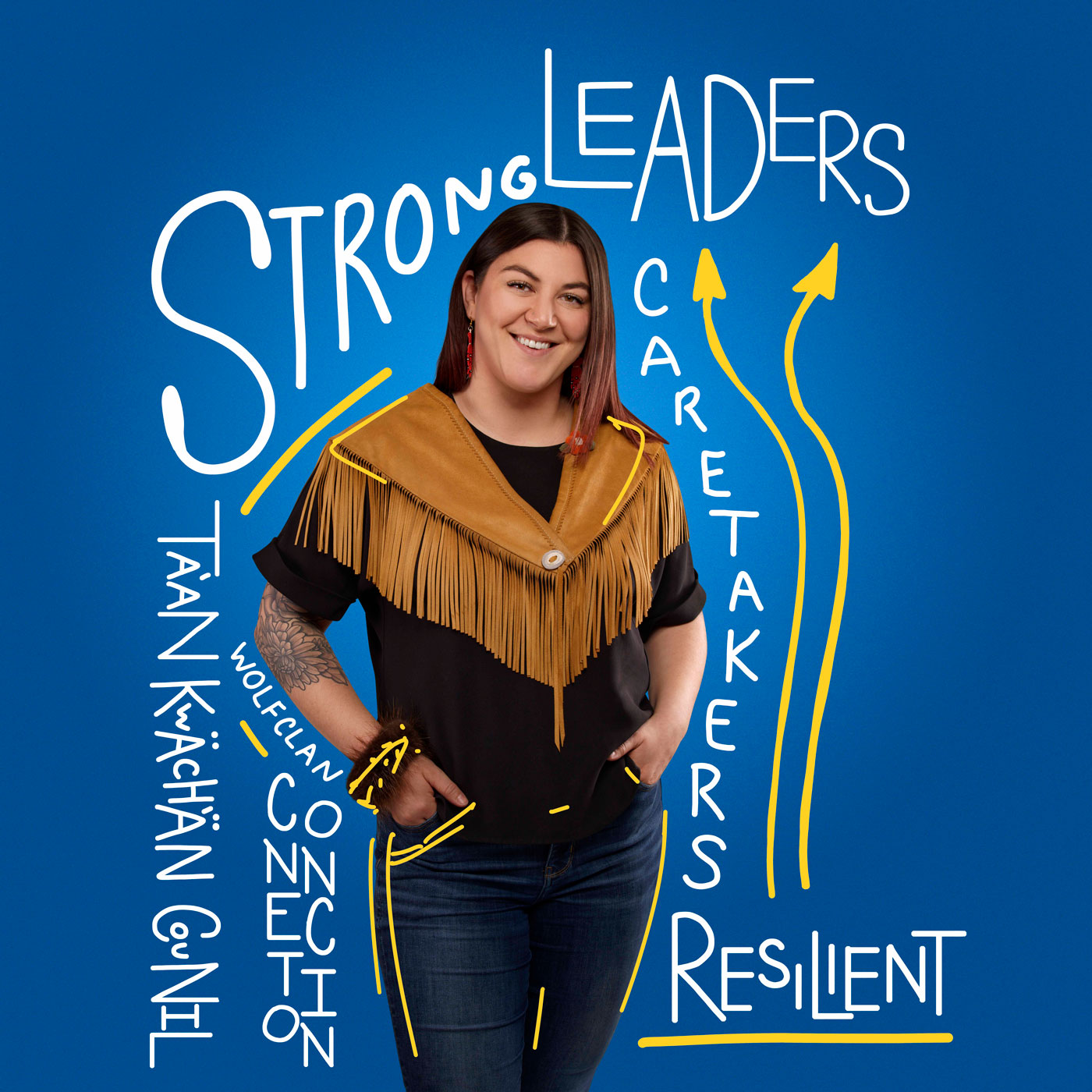 Why is it important for ATCO to recognize and celebrate NIHM / NIPD? 
I think it is important for ATCO and all Canadians to recognize and celebrate Indigenous Peoples and their resiliency every day. We work, live and benefit on Indigenous land so it's important to know whose traditional territory you are on and always be respectful for what it, and its people have provided to you. 
If we want to build strong, meaningful relationships, it is also important to build awareness and check the biases we may hold as an impact of colonialism especially as we continue to learn and uncover the historical mistreatment of Indigenous Peoples.
What does National Indigenous History Month mean to you? 
A time of reflection. I think about what Indigenous Peoples have had to endure and I am in awe of the incredible strength it took to hold on to our history for the next generations. I feel proud to see Indigenous folks taking up space, being lifted up and empowered in places they may not have always been welcomed to be themselves in. 
We have come a long way but together we still have so much work to do. Every day I reflect on how close we came to losing our traditional knowledge, where we are now and where we are going. So, especially during times like National Indigenous History Month I take time to celebrate, to feel proud and to be hopeful for the future. 
 
 What about your culture makes you proud? 
The fact that our ancestors and our elders fought so hard to keep our culture, languages, and traditional knowledge alive makes me incredibly proud. I know what a privilege it is to be able to openly practice and embrace who I am and where I come from, this is something that was not always safe to do. I know my ancestors are proud to see us celebrating and reclaiming our culture and traditions and I know when I speak my language, they can hear me.


Why is it important to learn about Indigenous History in Canada? 
The truth about what has happened to Indigenous Peoples in what is now known as Canada is not an easy truth to hear but I believe it is important for it to be told. The effects of residential schools and colonization continue to be felt today and Last year, we collectively shared in the heartbreaking discoveries when the Tk̓emlúps te Secwépemc First Nation found 215 missing children at the Kamloops residential school grounds. These searches will continue at over 100 additional school grounds.
 Residential schools in Canada still operated in my lifetime with the last one closing in 1996. 
Last year also marked the first National Day for Truth and Reconciliation. I think it is important to reflect on the meaning of Truth and Reconciliation and understand the roles we all play in moving forward in that spirit. We cannot move forward if we don't start with truth and acknowledgement. 
 Some resources that will assist in learning about the history and how you can play a part in reconciliation are: 
What do most Canadians not know, or not understand, about First Nations, Inuit and Métis in Canada? 
First Nations, Inuit and Métis cultures and protocols are diverse and can vary so much between each community. They will have their own teachings and knowledge that they choose to pass down. One thing that may be shared is how connected we are to everything, the land, the plants, the animals, our ancestors and each other. Once I was able to connect and learn from elders, learn traditional skills, listen to songs and speak the language I was able to feel truly connected to my identity and become the woman I am today. I've experienced so much growth since connecting to this part of me and it is because my ancestors are behind me, they are proud of me and I know one day I want to be a good elder and ancestor to my children and the next generations.



This can be a sensitive and difficult time. It is important to be gentle with yourself and others especially when speaking about the intergenerational trauma Indigenous Peoples continue to experience today. If you or someone you know needs support after reading or discussing this content, please contact the Indian Residential School Survivors Society 24/7 Crisis Line at 1-866-925-4419 or toll free at 1 (800) 721-0066