Engaging, Empowering and Educating Alberta's Indigenous Youth through the Power of Sport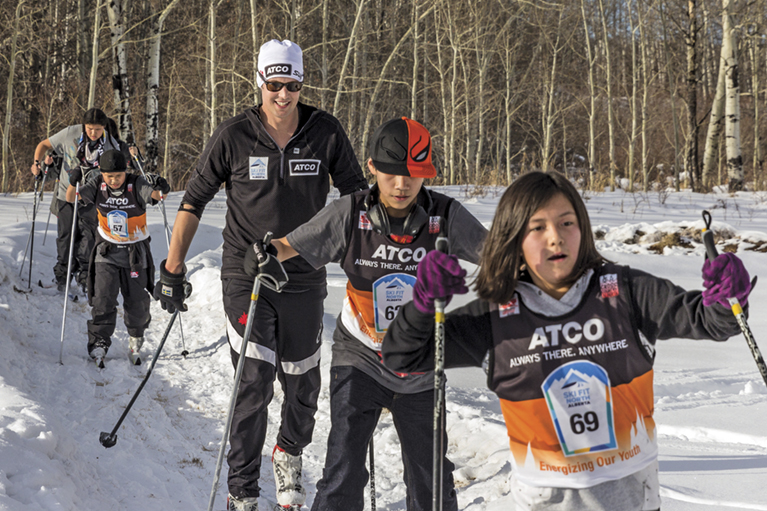 Winter has arrived in Alberta and ATCO is excited to tour the province once again as the title sponsor of Ski Fit North Alberta (SFNA), bringing fun and fitness to Indigenous youth through cross-country skiing.  In partnership with Cross Country Canada and Cross Country Alberta, SFNA provides a unique opportunity for Alberta's Indigenous youth to experience the positive impact of outdoor activity, learn more about the importance of proper nutrition, and interact with former Olympic athletes. 
Led by two-time Olympic medalist and Program Director, Beckie Scott, the SFNA team travels to several Indigenous communities throughout Alberta engaging, empowering and educating Alberta's First Nations and Métis children through the power of sport. The team talks with students about living an active life, and our ATCO Blue Flame Kitchen provides them with take home recipe cards so they can prepare healthy snacks at home. Then the team and students head outside to experience cross-country skiing first-hand.
SFNA provides ATCO with the opportunity to showcase our commitment to Indigenous communities by getting actively involved in the program and interacting with students during these events. This year, the program has also planned three community ski festivals, bringing together several communities for a fun-filled day of skiing.
Learn more about the Ski Fit North Program.