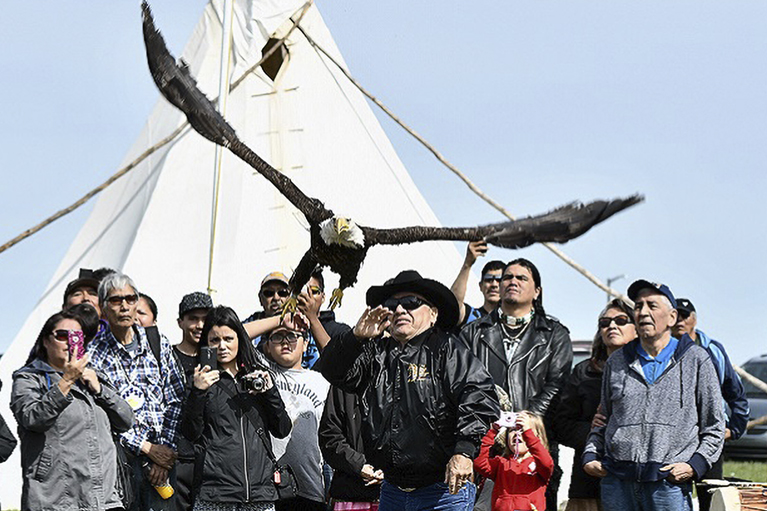 Recently we partnered with the Alberta Society for Injured Birds of Prey to release two rehabilitated eagles in our Indigenous communities. Our team worked closely with the raptor shelter, local Elders and each Nation's Chief and Council to coordinate the eagle releases and create a memorable experience for the communities. 
On April 11, the first eagle release took place with the Saddle Lake First Nation. More than 400 members of the community gathered to watch a golden eagle take flight after months of recovery. To celebrate the momentous occasion, our people in the area hosted a barbecue for the community. 
On May 19, the Kehewin First Nation participated in a second eagle release during their Treaty Day celebration, which was captured on video. The community gathered for a pipe ceremony before releasing a bald eagle back into the wild. Our team was also onsite to help out with the event.
These events were significant for the people of Saddle Lake First Nation and Kehewin First Nation, as the eagle is one of their most sacred symbols and considered closest to the Creator. In addition to organizing the releases, we made a donation to the Alberta Society for Injured Birds of Prey. This donation recognizes their compassionate work in healing the eagles and will help with the rescue and care of other injured birds.