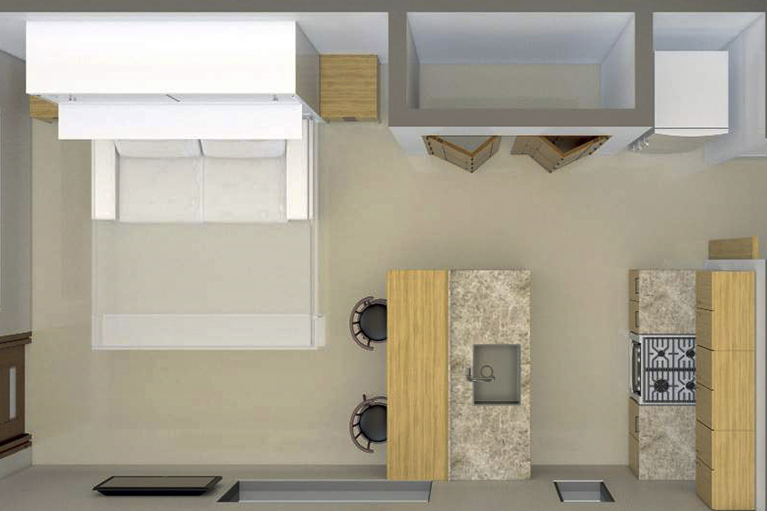 Today, we joined our partners, the McCann Family Foundation and the Canadian Legacy Project, in unveiling our support for the newly established Homes For Heroes Foundation. Using our permanent modular structures, Homes for Heroes is building a village of 20 small, affordable homes for veterans of the Canadian Armed Forces in Calgary.
"The Canadian military and its veterans are an institution that continues to inspire pride, perseverance and courage in all Canadians. Their heroic efforts at home and abroad should be heralded and cherished by our nation's citizens," said Nancy Southern, ATCO Chair & CEO. "It is a singular honour for me, my family and the people of ATCO to participate in this critical project to support the brave men and women who have given so much to this country."
Building upon our long and proud history of supporting the Canadian military, these homes offer our veterans with the amenities, security and privacy they deserve. The community formed by these homes features a resource centre, community gardens and memorials to Canadian soldiers who lost their lives in Afghanistan. The community is set to open on Remembrance Day in the neighbourhood of Bridgeland.
"Homes For Heroes will be a unique tiny home village that offers a solution to the homeless epidemic facing some our Canadian military veterans," said David Howard, Co-Founder and President of Homes For Heroes Foundation. "Each home will be named after a Canadian soldier who lost his or her life in Afghanistan. We owe it to our Canadian soldiers to help them through the difficult times they might be encountering and we believe we have a solution to end the homeless issues they are facing."
There are an estimated 2,500 Canadian military veterans who are homeless and haven't transitioned back to civilian life. The Homes For Heroes Foundation aims to diminish that staggering number and will look to partnerships including the Mustard Seed to provide residents with peer-to-peer support, mentoring, case management, counselling and linkage to other programs and services.
To find out how you can support the foundation, check out their website to learn more.