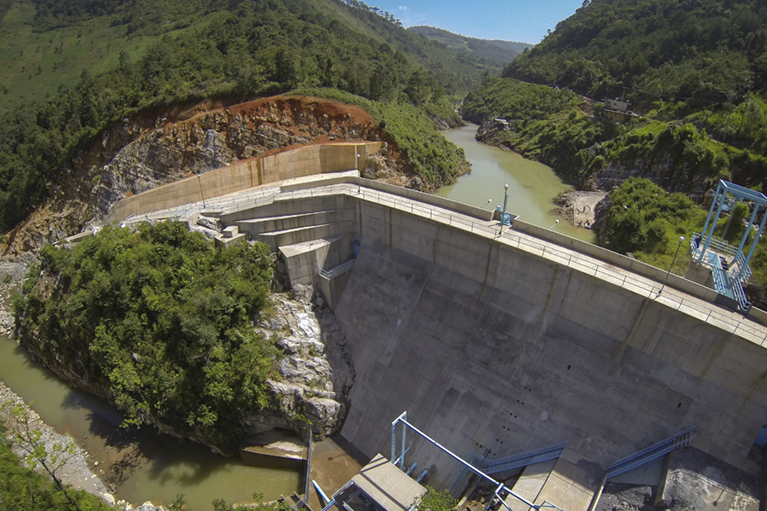 ATCO has long championed hydro development in Canada and around the world. As a vital source of clean electricity, offering reliable baseload generation and dispatch (back-up) control, we believe it's an important part of the renewable energy fuel mix of the future. 
Today, we announced an agreement to acquire Electricidad del Golfo (EGO) Hydro, which owns a 35 megawatt (MW) hydroelectric power station in the state of Veracruz, Mexico. This is an exciting new addition to our growing global renewable energy portfolio.
"ATCO has a long history of delivering solutions that make energy easy for customers around the world, and this acquisition is the latest milestone in our growth in Mexico," said George Opocensky, Senior Vice President & General Manager, Electricity, Mexico. "But it's also important to remember that community partnerships are at the heart of everything we do. As we grow our renewables portfolio, particularly small and utility scale hydro, we take great pride in strengthening our relationships with the business and communities where we operate."
Hydro developments like this one will play a key role in helping Mexico reach its clean energy targets, while ensuring our customers have access to reliable and affordable electricity in the years ahead.
The EGO Hydro acquisition also cements our leadership position in the recently reformed Mexican energy market, where we have partnered with RANMAN Energy to develop an innovative and highly scalable distributed power generation solution in the rapidly developing World Trade Centre Industrial Park in San Luis Potosí. 
"The energy sector is changing, and we intend to play a key role in enabling that transition for our customers around the world," said Wayne Stensby, Managing Director, Electricity with ATCO. "Our existing presence in Mexico affords us invaluable knowledge of the local operating environment, regulatory framework and community relationships, all of which are crucial."
Veracruz Hydroelectric Power Station