Shovels Hitting the Ground on LUMA College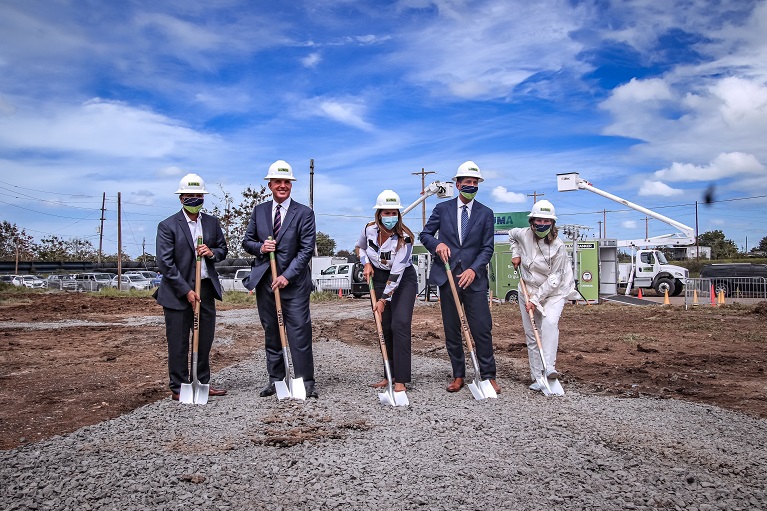 Puerto Ricans are one step closer to getting a safer electricity system as shovels hit the ground to construct LUMA College for Technical Training–a state-of-the-art line workers college on the island to train LUMA Energy's future employees.
This is an example of LUMA's commitment to the community and to a culture of People First, Safety Always—supported by LUMA's parent companies–ATCO and Quanta Services–to successfully equip Puerto Ricans with the skills, knowledge and training necessary to achieve to Puerto Rico's energy transformation. LUMA won an international bid against some of the US's largest utility companies to rebuild and operate Puerto Rico's electricity system for 15 years.
Nancy Southern, ATCO Chair & CEO, describes the college as an "instrument for good providing training and good, skilled, well-paying jobs as a foundation for growing the island economy and improving the lives and livelihoods of Puerto Ricans… helping the community build and shape its own future."
LUMA will offer 32 applicants fully-funded scholarships to attend the first on-island utility worker training program when it opens later this year.
Construction of the college will create approximately 50 jobs and up to 12 full-time employment opportunities as well as jobs in security, janitorial, maintenance and information technology to support college operations.
LUMA College's 24-acre site in Canóvanas will include an outdoor skills training field, indoor learning laboratory, administrative and classroom operations building, and covered equipment and personnel parking structures. Collectively, this will create approximately 22,000 square feet of usable building space for the purpose of training, education and administration.