Team Canada
ATCO is proud to be the Presenting Sponsor for Team Canada in the Invictus Games 2022.  
ATCO has proudly supported our brave men and women in uniform for decades. From providing military camps, defense support services, military logistics and operational support, to developing innovative housing projects for veterans struggling with reintegrating into civilian life, ATCO has an enduring commitment to celebrate and honour the heroes that serve our country.  
It is a tremendous privilege to continue to support our military forces today through this partnership with the Invictus Games 2022 and the incredible athletes of Team Canada as they head to The Hague, Netherlands and compete with approximately 500 participants from other nations.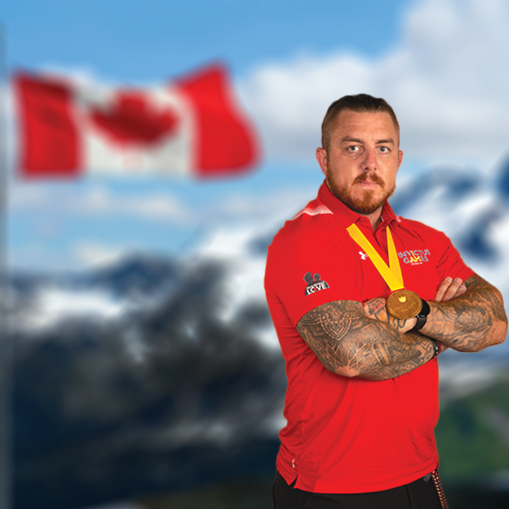 Soldier On is a program which contributes to the recovery of ill and injured Canadian Armed Forces members and veterans by providing opportunities and resources through sport, recreational, and creative activities.
The program also leads and manages Team Canada at the Invictus Games.
"ATCO is delighted to be the Presenting Partner for Team Canada in the 2022 Invictus Games. These special games inspire us through the courage and excellence of the athletes, who have sacrificed so much to serve and protect our country." Jim Landon, President, Frontec, said. "Our sponsorship further demonstrates ATCO's long and proud history of working alongside Canada's Armed Forces, both in Canada and around the world. Serving and supporting those who stand on guard for democracy and peace is a foundational value for the people of ATCO — a profound responsibility that our company continues to honour today."
Please note: Due to the COVID-19 pandemic, the 2020 Invictus Games were delayed to 2022 and will take place in The Hague, Netherlands between April 16 to 22, 2022. Canada will be sending a contingent of athletes to the games to compete. The official branding of these Games remains "Invictus Games The Hague 2020". 
Our Partners
Click below to visit their websites