Spruce Meadows is a premier venue for sports and entertainment in Calgary, Alberta. This picturesque complex has captivated the worldwide audience of the sport of show jumping, and now, Canadian Premier League soccer.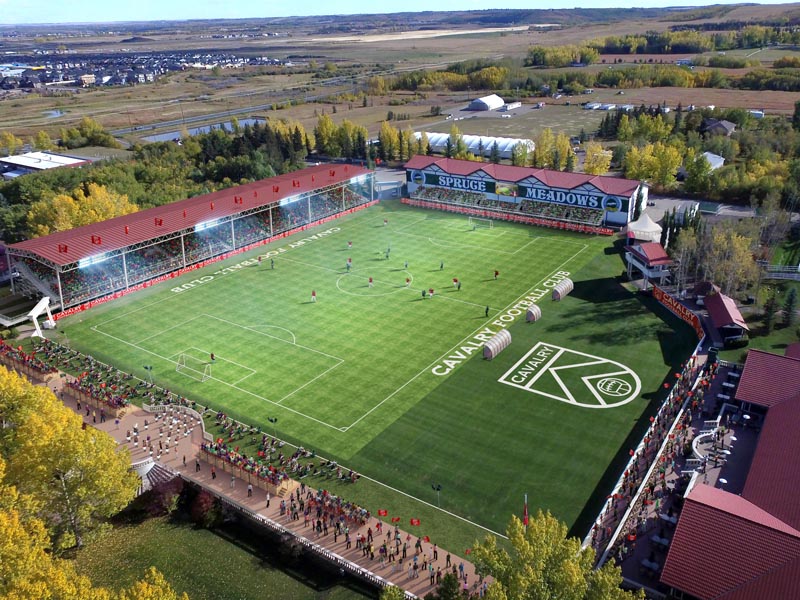 Soccer fans rejoice!
Calgary's own premier league soccer team, Cavalry FC, is BACK, playing in their Winnipeg bubble for eight games.
Although fans will have to wait a little longer to watch games in person at the beautifully revamped ATCO Field at Spruce Meadows, they can watch all the action on OneSoccer!