Connecting to the Network
ATCO operate and maintain WA's largest natural gas distribution network and deliver a cost effective, sustainable energy choice to more than 760,000 home and businesses in Perth, Kalgoorlie, Geraldton and the south-west. 
So what are you waiting for? Enjoy the benefits and connect today.
You can be connected to our gas network in just a few easy steps. Whether you're in an established home or building a new one, it's easier than ever to get connected. Simply follow our step by step guide, below: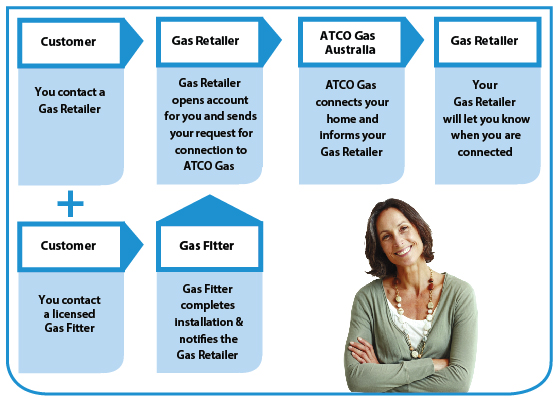 Speak to your builder about connecting to natural gas.
Your builder will work directly with your chosen gas retailer to organise the connection.
Your connection will be completed as part of your 'pre-start' process.
We will make sure your natural gas connection is complete and ready to use when you move in.
Natural gas is safe, affordable, reliable and clean
Learn more about the benefits of natural gas.