Connecting to the Network
ATCO operate and maintain WA's largest natural gas distribution network and deliver a cost effective, sustainable energy choice to more than 780,000 home and businesses in Perth, Kalgoorlie, Geraldton and the south-west. 
So what are you waiting for? Enjoy the benefits and connect today.
You can be connected to our gas network in just a few easy steps. Whether you're in an established home or building a new one, it's easier than ever to get connected. Simply follow our step by step guide, below: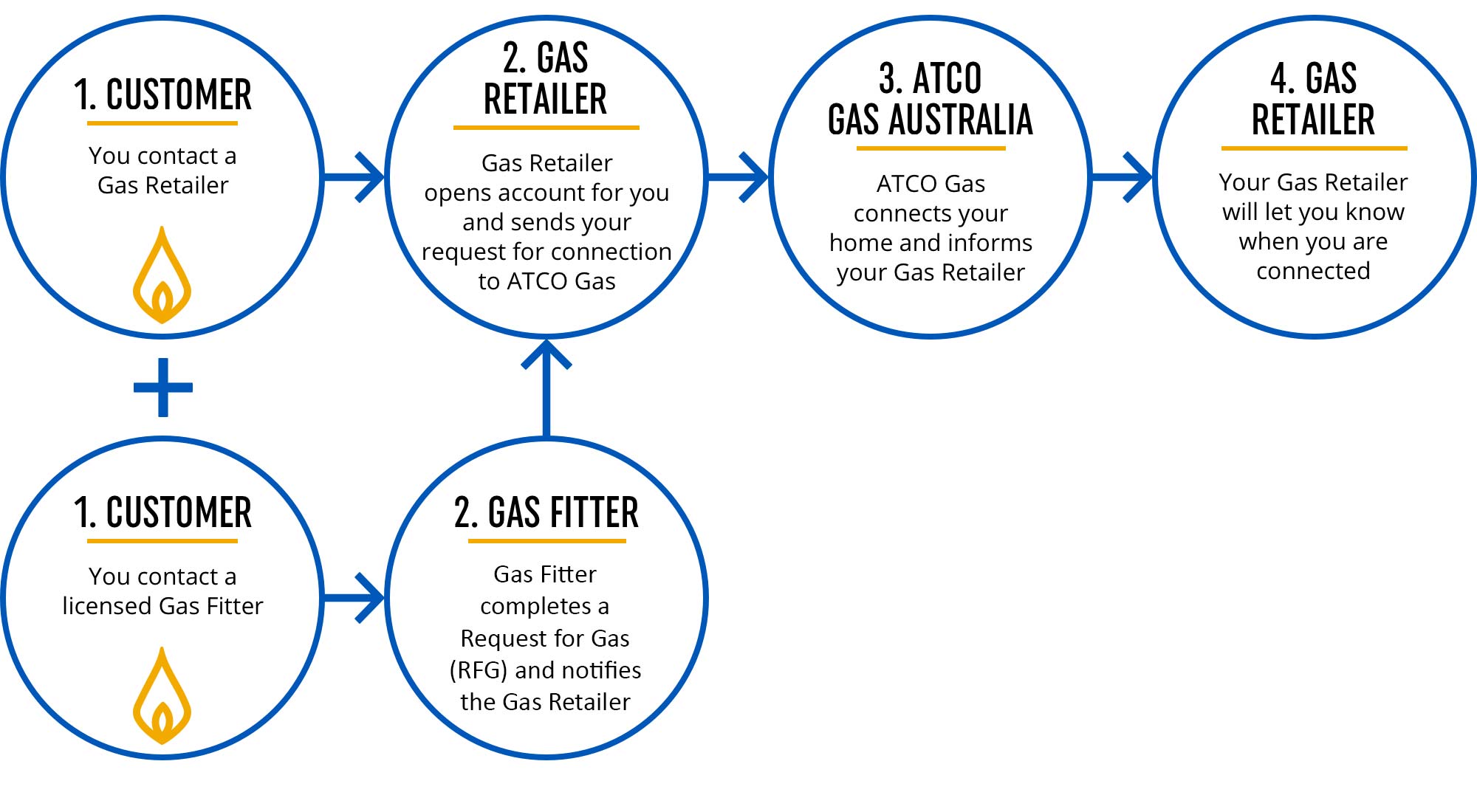 Speak to your builder about connecting to natural gas.
Your builder will work directly with your chosen gas retailer to organise the connection.
Your connection will be completed as part of your 'pre-start' process.
Note: Since mid-2020, Western Australia has seen unprecedented growth in land sales and, the residential building sector thanks mainly to both Federal and Local State Governments offering eligible customers, economic stimulus incentives and funding packages. 
This positive growth has resulted in ATCO Gas Australia experiencing an increase in the number of "Requests for Gas" (RFG) being received significantly earlier in the construction phase. Approximately 70% of RFG's received are going "On Hold" mainly due to the house not being at the construction stage when attending site to complete the installation. The current KPI for completion of a connection to a "New premise" after a job comes "Off hold" is five (5) business days.  However, the process distortion being experienced is invalidating the KPI and, is leading to inefficient work practices. 
To mitigate this market distortion the ATCO Gas Australia KPI for and RFG to a 'New Premise' coming 'Off Hold' has changed from five (5) business days to fifteen (15) business days. Connection to an 'Established' premise will remain at five (5) business days.
We will make sure your natural gas connection is complete and ready to use when you move in.
Natural gas is safe, affordable and reliable
Learn more about the benefits of natural gas.