Connecting to the Network
ATCO operate and maintain WA's largest natural gas distribution network and deliver a cost effective, sustainable energy choice to more than 800,000 homes and businesses in Perth, Kalgoorlie, Geraldton and the south-west. 
You can be connected to our gas network in just a few easy steps. Whether you're in an established home or building a new one, it's easier than ever to get connected. Simply follow our step by step guide.
Did you know that carbon neutral natural gas is already available from gas retailers in WA? Talk to your retailer to find out more.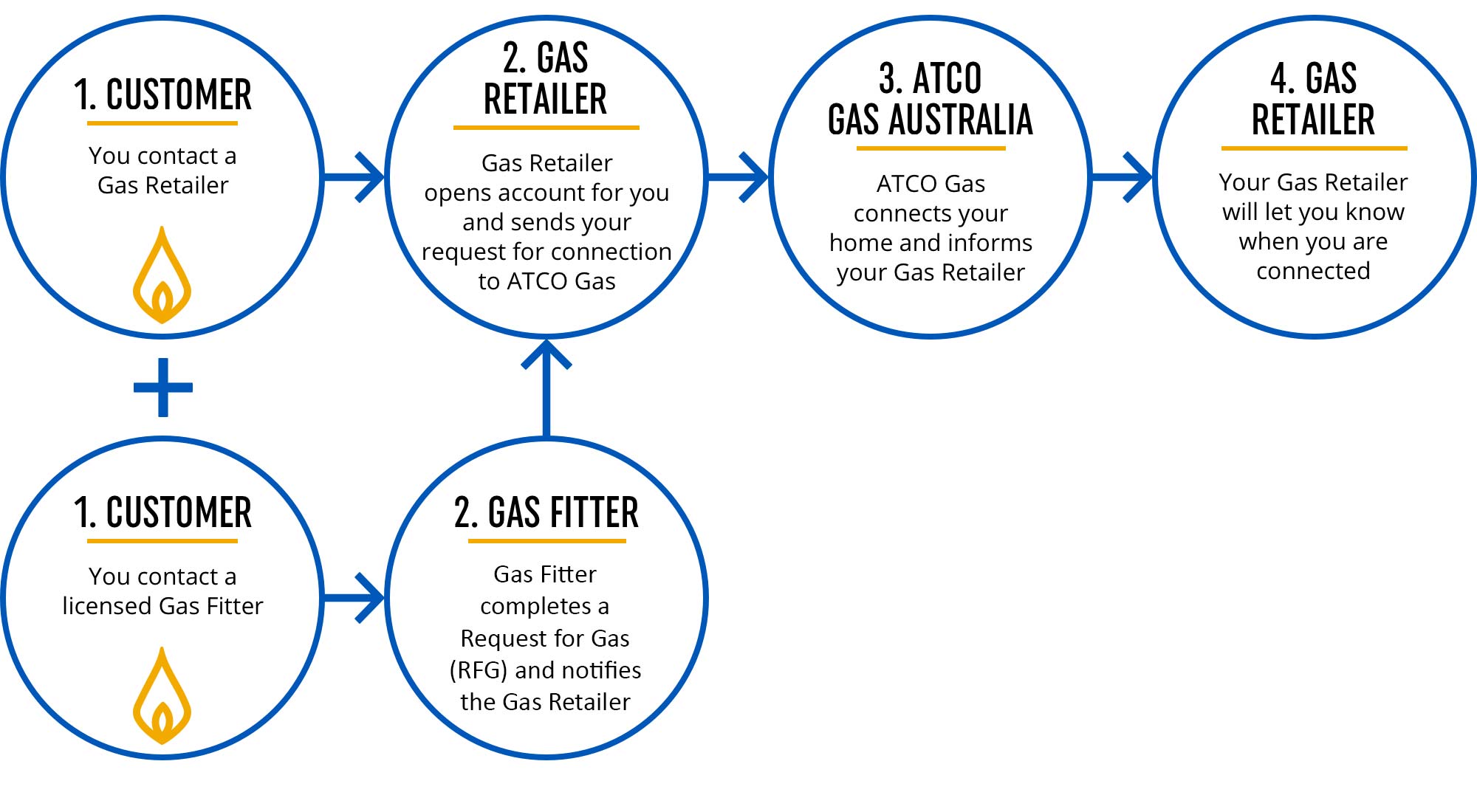 Contact a gas retailer to get connected
The first step in getting connected to the gas network is to contact a gas retailer. ATCO are not a gas retailer, we own and operate the gas network, ensuring safe, reliable and affordable natural gas is delivered to your home or business. We do not sell natural gas like a gas retailer. ATCO are only one part of the gas supply chain which includes 'Production', 'Transmission pipelines', 'Distribution pipelines' (this is where ATCO come in) and 'Retail'. A list of gas retailers with contact information can be found below. 

Alternatively you can contact a licenced gasfitter to get started
Find a licensed gasfitter on the Master Plumbers & Gasfitters Association website. Then, one of our friendly Gas Distribution personnel will come out to your home to finish the connection for you. 

Speak to your builder about connecting to natural gas.
Your builder will work directly with your chosen gas retailer to organise the connection.
Your connection will be completed as part of your 'pre-start' process.
Your natural gas connection should be complete and ready to use when you move in.
Natural gas is safe, affordable and reliable
Learn more about the benefits of natural gas. 
* For more information please see the WA State Government's Electricity & Gas pricing information. Comparisons do not take appliance efficiency into account, appliance use is at the discretion of the property owner.